prOFILE
COMPUTERS:
I started my career as a computer technician while working my way through college in the mid-1980s. Through the years, I performed successfully in a variety of work environments, ranging from computer repair for both wholesale and retail outlets, helpdesk support, technical writing and documentation, team programming, software development, and code maintenance.
In the 1990s, I created and maintained my own Bulletin Board System (BBS) on my home computer. Other people could dial into my computer via modem, and play games or post messages for other users. When the World Wide Web became popular, my interests turned in that direction, and I began designing webpages. My professional website design background includes experience with higher education, retail businesses, churches, and various organizations.
I hold both Associate and Bachelor degrees in Computer Science, and my varied background in the computer industry has cultivated several strengths, including problem-solving, troubleshooting, verbal and written communication skills, working well under pressure, and customer service.
ASTRONOMY:
As a child, I remember being glued to my TV watching the lunar landings and I have been interested in space and astronomy ever since. During my college years, I took a few astronomy courses and joined a local astronomy club.
In the late 1990s, I began recording descriptions of all my celestial observations in what I call StarLogs and posted them to my astronomy website and to various email groups. To date, I habr logged almost 500 different objects in the night sky. In March, 2000, my astronomy website was mentioned in Astronomy magazine for being a great resource.
EDUCATION:
While working at Allen Community College in 2003, one of the deans approached me and wanted me to develop an astronomy science course to help fill out the college's online degree program. Even though I had no previous teaching experience, I built the online course from scratch, including several projects and labs that could be done in an online environment, and received accreditation for the course through the Kansas Board of Regents. I successfully taught the course until the end of 2009. This ability to quickly learn and even thrive in unfamiliar environments is perhaps one of my greatest strengths.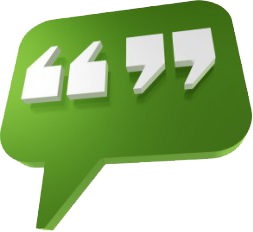 I believe that a job search is about looking for the right fit and I hope this site provides insight into my background, expertise and personality so that we might make the right match.
Please take an opportunity to review my portfolio and my resume and if you'd like to know more about my personal style, I have included information about my website design philosophy and a brief Q&A to flesh out the picture a little.